Owners and operators who have multiple facilities that are only separated by a public right of way (contiguous sites) are able to report them on a single report. The separate addresses are reported as different storage locations.
The benefit of combining contiguous sites is they are considered to be one "facility" and therefore only subject to a single fee. However, owners and operators may choose to keep contiguous locations separate for tracking, ease of reporting, etc. Each location would then receive a fee (if applicable).
If you have a facility made of contiguous sites, but wish to separate them, follow the steps below:
Hover over the Facilities tab at the top and click on List Facilities in the drop down.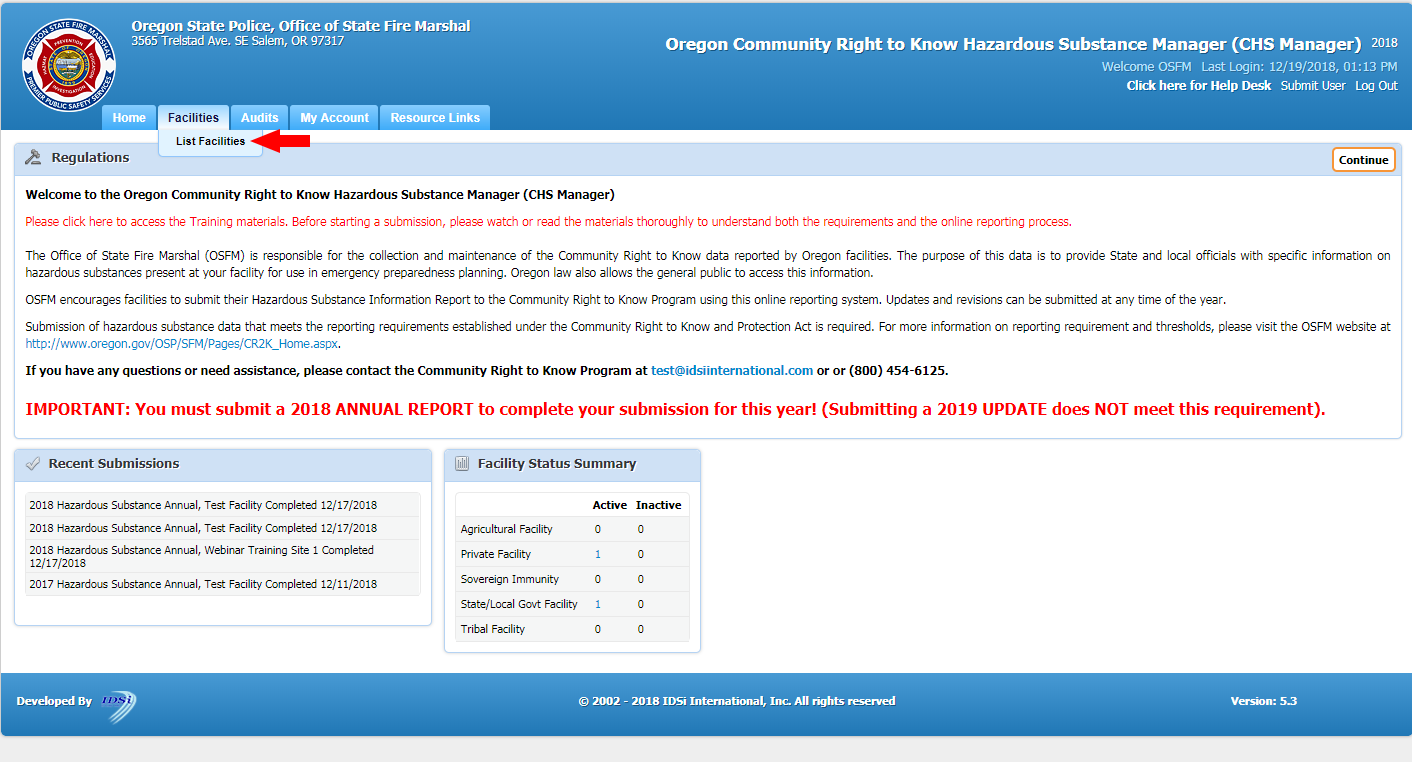 Select the facility from the Active Facilities list
Click the Add New Annual, Update, or Revision button.

Select your report class. Remember you are required to submit an Annual Report each year. If you have already submitted your annual for this year, select Revision.

If you are submitting a revision, you will need to select the report you wish to revise from the drop down, and enter a reason for the revision.
Scroll down to Step 1 and click the Edit button.
Click on the Owner/Operator tab at the top
In the Multiple Addresses Part of Same Facility Site ID (Contiguous Site) section, select "No", or delete each contiguous address from the list you wish to report separately by clicking on the delete Icon. Then click the save button.

Once you have removed all of the Contiguous Addresses from the list, validate your SDSs in Step 3, and submit your report in Step 7.
You will need to add each of the deleted contiguous addresses as New Facilities. This article can assist you with adding the New Facilities.